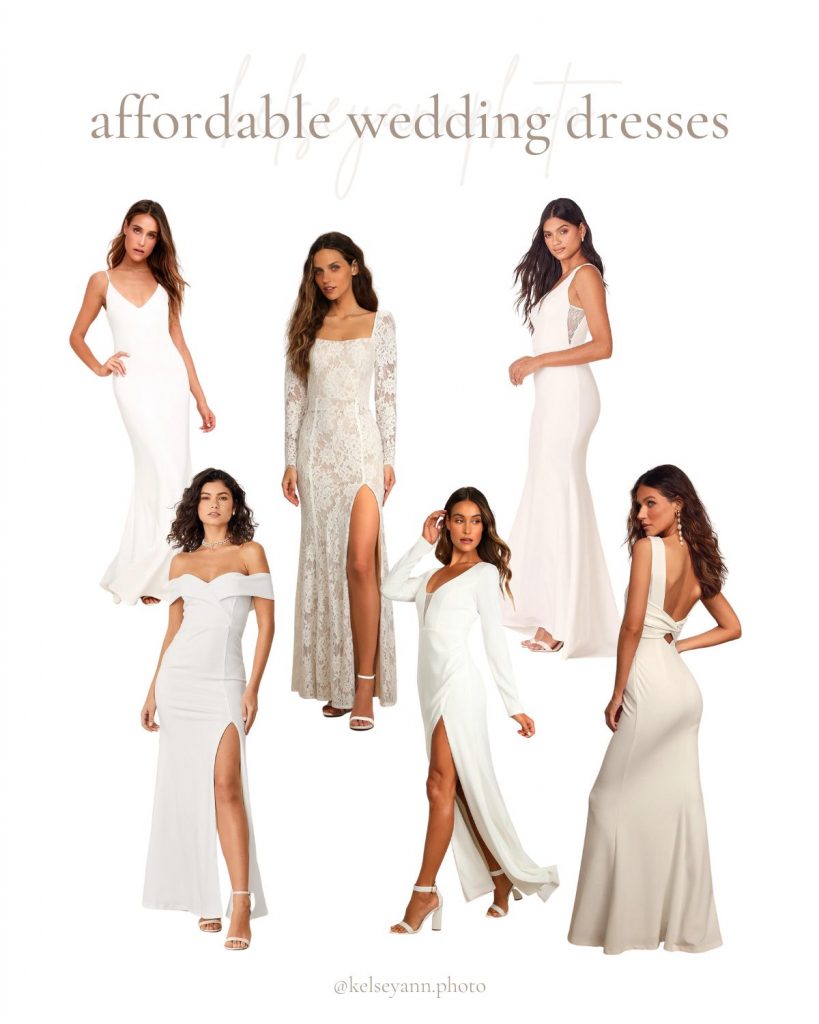 Planning an intimate wedding, an elopement, or don't want to spend a pretty penny on a one-day dress? Here are 50+ affordable wedding dresses from some of the most popular and highly rated online retailers!
Happy shopping ♡
50+ AFFORDABLE WEDDING DRESSES UNDER $500:
[show_boutique_widget id="1094714"]
MORE WEDDING PLANNING TIPS & RESOURCES FOR BRIDES:
Disclosure: This page contains affiliate links that at no additional cost to you, I may earn a small commission if you make a purchase through the link.