Happy Friday!! If you love affordable fashion, today's post is for you! I planned these outfits out with an engagement session in mind, but these outfits would also be perfect for anniversary or family photos. Just click on the photos below each outfit to shop!
Inspiration: 
a white dress for her; denim button down paired with grey, black, or khaki dress pants for him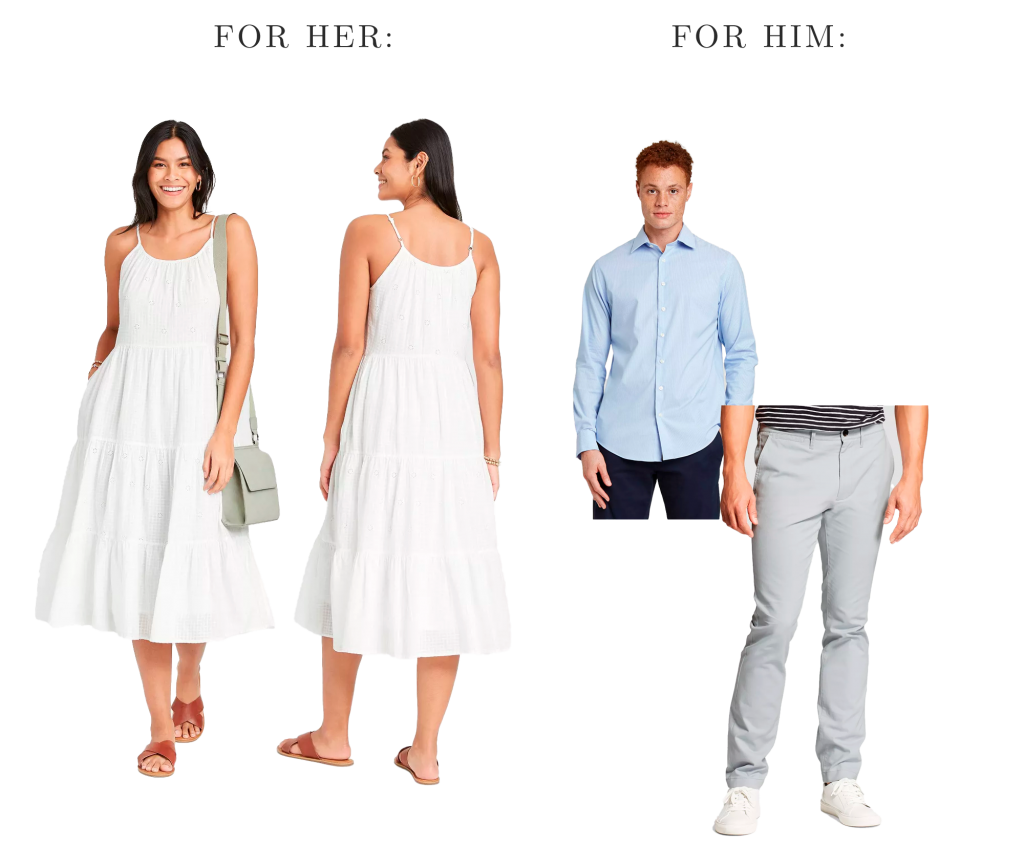 Inspiration: 
a cream midi or maxi dress for her; light dress pants, a white button down, and navy suit coat for him
(Photo credit – Renee Nicolo on Pinterest)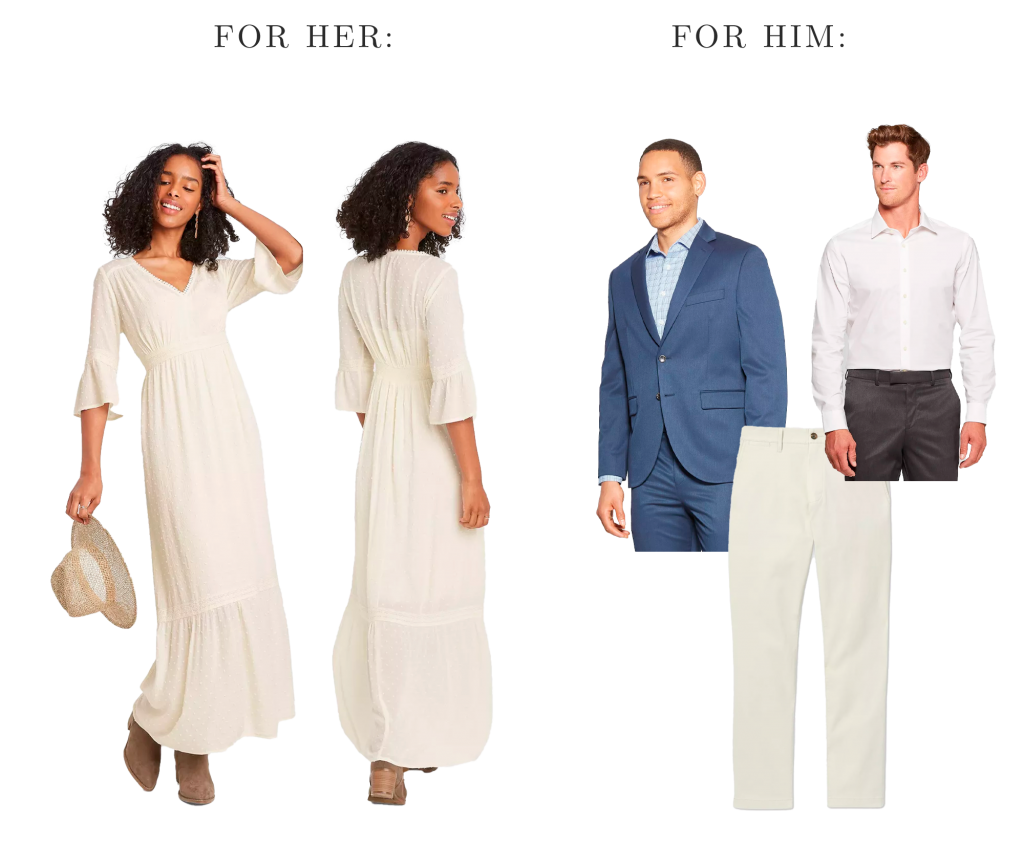 Inspiration: 
a white blouse paired with light wash denim jeans for her; a button down shirt and khaki, grey, or black pants for him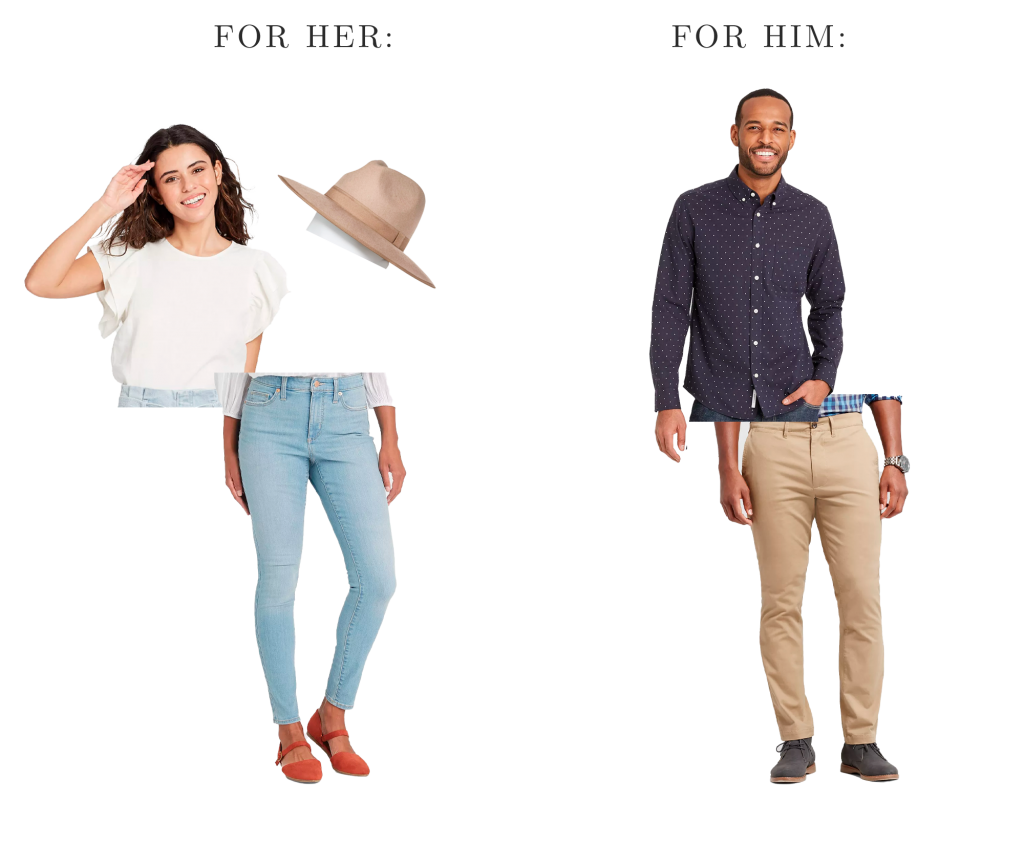 Disclosure: This page contains affiliate links that at no additional cost to you, I may earn a small commission if you make a purchase through the link.