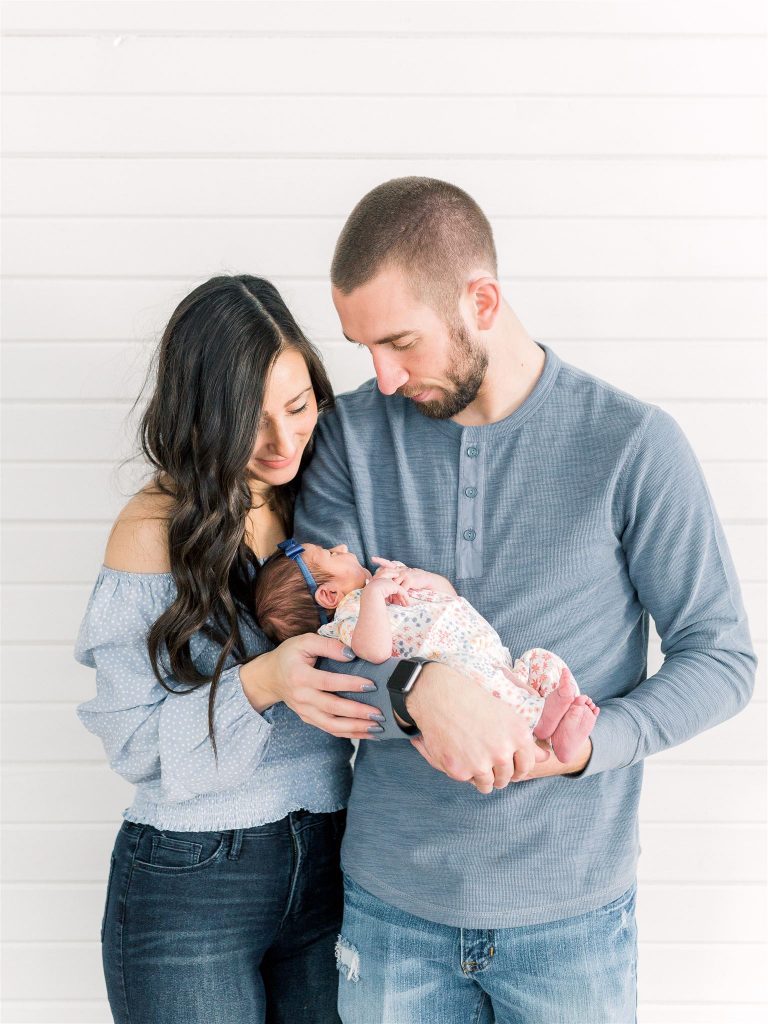 It's no doubt that winter in the Midwest makes outdoor photo sessions much more challenging. Between the cold temperatures, wind chills, and potential for snow and ice, sessions are rescheduled more often than not. And, especially for young children and newborns, it's not always safe to be outdoors for the length of time that a truly successful photoshoot requires. But even if the weather doesn't agree, families still grow and milestones still come around in the winter – so how can you still get the photos of you dream of, without having to worry about the weather?
I have the perfect solution. Renting out an indoor studio! Specifically, an all-white indoor studio if you have a light and airy aesthetic like myself. There are many options out there, a few of which I will show below, and prices range from $35-65/hour – well worth the comfort of knowing you won't have to reschedule or worry about weather if you ask me! These studios were designed with photography in mind. They have ample natural light from large windows, plenty of space to work, and fun props to use during your session.
Even if it isn't winter, or you just don't feel your house has the "look" you desire for an in-home session or enough natural light, an indoor studio is a great option. Most of them have cozy chairs and a bed to imitate an in-home atmosphere and setting, and you don't have to fret about making sure your house is spotless before your session. It truly is a win-win for the busy mom!
Here are some of my favorite indoor locations for winter sessions. If you're interested in booking a session with me at one of these locations, I would love to talk more about it! Please reach out via my contact form HERE or email me directly at info@kelseyannphoto.com.