The App That Changed My Business
If you're a small business owner, you can probably relate to the struggle of creating content and posting consistently on social media. You might find yourself in a love-hate relationship with social media, going through phases of high motivation, posting every day, to no motivation at all and only managing to put out a post once a week (or even every other week). This roller coaster relationship with social media is not only exhausting, but it also isn't a successful approach to marketing.
Introducing Planoly. Honestly, probably THE most game-changing app I have used for my photography business! Planoly allows you to plan and schedule Instagram posts and easily create a cohesive feed that reflects on your brand and aesthetic you want to have. Sounds great, right? Let me dive into Planoly and share some of my favorite features with you.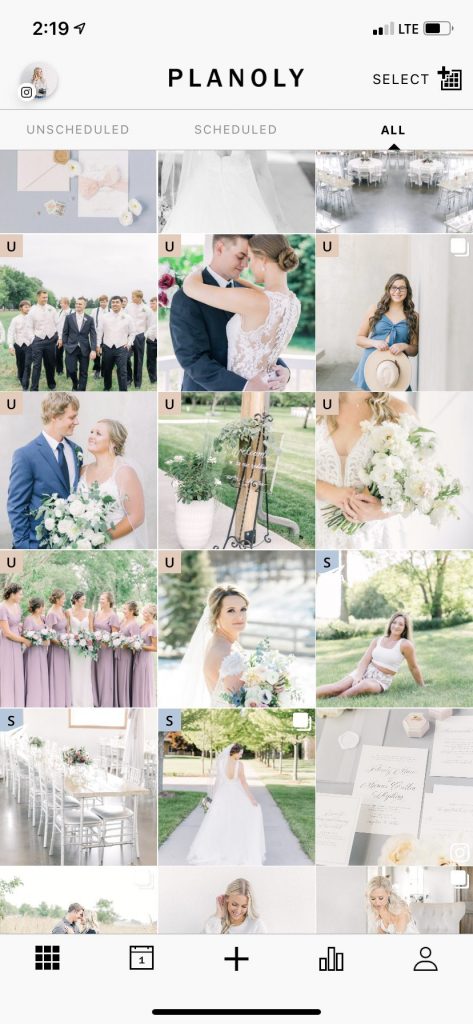 ABILITY TO PLAN OUT YOUR FEED BEFORE YOUR POST
If you have a creative business like mine, the way your feed looks is important. When potential clients first land on your Instagram, your top nine squares will determine whether they continue to look further or tap off of your page. Planoly gives you the ability to upload potential post photos to your grid and then rearrange them as many times as needed until you are satisfied with the way that it looks.
AUTO SCHEDULING POSTS & STORIES
I take advantage of the auto scheduling feature on Planoly by setting aside one day a week to batch my social media posting. I can schedule posts to post automatically for a week+ in advance, which takes away the stress and time of coming up with something to post every day.
POST TO FACEBOOK AT THE SAME TIME
If you have multiple accounts, you will love this feature! I have both an Instagram and Facebook account for my photography business. When I schedule a post to automatically post on Instagram, I can also have it automatically post on Facebook. Another great time saver and convenience factor of using Planoly!
Hashtags are SO important for small business growth and success. I love that Planoly has the option to create different hashtag groups and it is super easy to add a group to a post. You can add a hashtag group to the end of your caption or even create a first comment with the hashtags (my preferred way).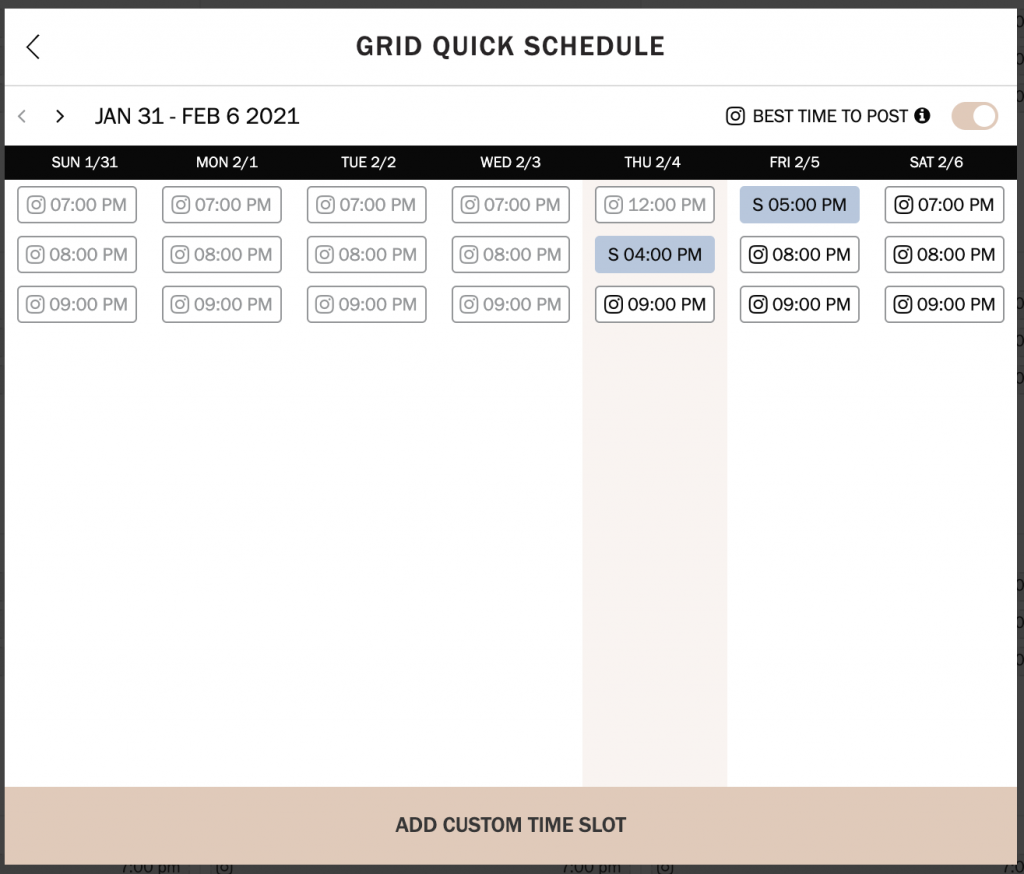 This is just another example of how Planoly goes above and beyond. If you allow them to in your permission settings, Planoly will actually read the insights of your followers and recommend the best times for you to post based on when your followers are most active on Instagram. Who doesn't want to post at the optimal time?!
Planoly is super user-friendly and truly has changed the game for my business when it comes to social media. If you're interested in trying it out, check it out through the link below!
*Disclosure: I only recommend products I would use myself and all opinions expressed here are my own. This post may contain affiliate links that at no additional cost to you, I may earn a small commission if you make a purchase.