POV: you've just gotten the email from your photographer that your engagement photos are ready! You rush to open the gallery, so excited to see how they turned out. And they turned out SO good. You can't stop scrolling and sharing them with friends a family.
But then after you've used them for your most "obvious" purposes – posting on social media, save the dates, etc. – you aren't sure what else to do with them… but you also don't want them to just sit in your online gallery, forgotten about and underappreciated. Any brides relate?!
Here is a list of 10 things you could use your engagement photos for that you might not have thought of!
One of the most common uses for engagement pictures! Save the dates are usually sent out 6-8 months before your wedding.
Use your engagement photos to create a book that guests can sign at your wedding! I highly recommend ordering a photo book from Artifact Uprising. I do have an affiliate link with them that will save you $20 off your purchase! Their books are of the highest quality and still affordable. Check them out here!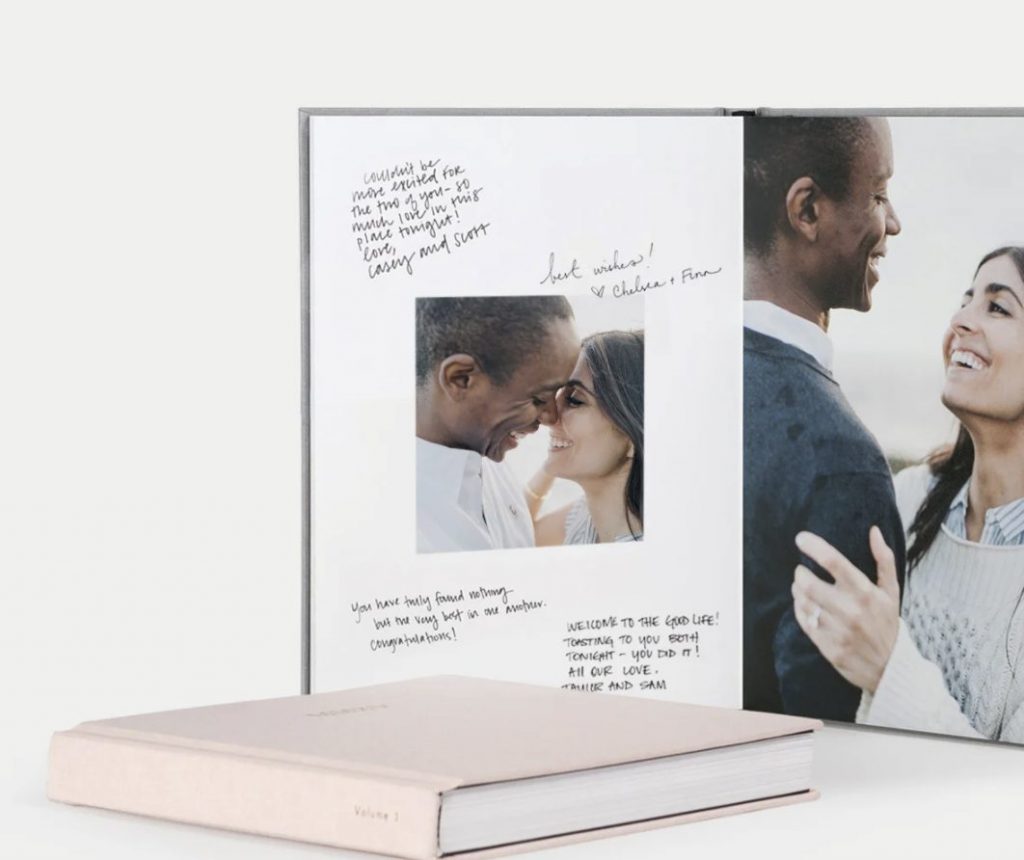 display prints in your home
The best way to treasure your photos forever is to have them printed around your home where you'll see them every day. Again, Artifact Uprising is a great place to order prints from! I also recommend Smallwoods for wood frames and canvases.
If you have social media accounts, you should definitely show off your engagement pictures on them! Make your favorite one your profile photo or post some of your favorites with a cute caption. And of course make sure you're following your photographer's criteria for posting on social media! Almost all photographers don't allow any editing or filters of any kind, and some will require that you tag or mention their account (which even if they don't, you should still do ;))
RECEPTION OR REHEARSAL DINNER VIDEO
Create a slideshow of your engagement photo favorites to show at your reception or rehearsal dinner!
Gift a frame, prints, or a photo book to your parents or grandparents – we all know they love to show you off too!
Design and order a coffee table book! The perfect addition to your living room and a great way to easily flip through your favorite photos. As you might have guessed by now, Artifact Uprising has great options for this! You can get $20 off your order if you click here to go to their website.
Use a few of your favorite engagement photos in your centerpieces at your reception! If you need some inspiration… here you go: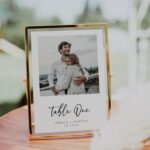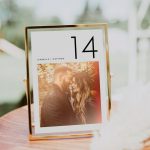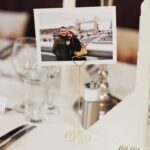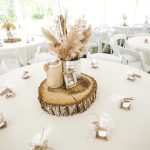 Last but not least, use your engagement photos on your wedding website whether it is on the Knot, Wedding Wire, etc. The site is all about the two of you after all so why not fill it with photos of you??
I hope this gave you some great ideas if you are wondering what to do with your engagement pictures! And if you weren't planning on taking any at all, I hope this convinces you that it is definitely worth it!! 😉